AirTEP – CIVIL
DEFENSE
---
For the benefit of Civil Defense units, AirTEP is a unique piece of equipment improving rescue capabilities of the operators in all emergency situations.
• Airborne: designed for any helicopter
• Versatile: all situations in disaster conditions
• Quick: rescue of 100 civilians in less than an hour
• Efficient: 10 people per sortie
---
Dropping
The AirTEP is deployed 25 meters below the helicopter. The descent and opening are entirely controlled by the load master.
The dropping phase is not longer than 10 seconds.
Boarding
Under the supervision of the rescue team, civilians are secured by a safety belt hooked to the mast.
The capacity is 10 civilians. The AirTEP is also suitable for two stretchers, appropriate MEDEVAC personnel and equipment.
Flying
Being folded in cabin, the AirTEP allows the rescue team to fly at maximum speed of the helicopter to the disaster area and to carry medical equipment on board simultaneously.
The AirTEP being unfolded for flight, evacuation flight is performed at 100 kts. Flight stability is outstanding: no pitching nor gyratory effect.
APPLICATIONS
---
Critical helicopter rescue operations (Fire fighting, Naturel Disaster, Search and Rescue) can be managed with great benefit by all units using the AirTEP (Airborne Tactical Extraction Platform).
Compared to the hoist, AirTEP enables a significantly better Victims per Sortie ratio and therefore saves hours of flight for pilots and the aircraft.
Fire Fighting

Earthquake Management

Search and Rescue

Medevac

Emergency Delivery

Mountain Rescue

Mass Casualty Situations
KTS
Maximum indicated speed
Minutes
Deployment and Extraction
Kg
Medical Cargo and/or people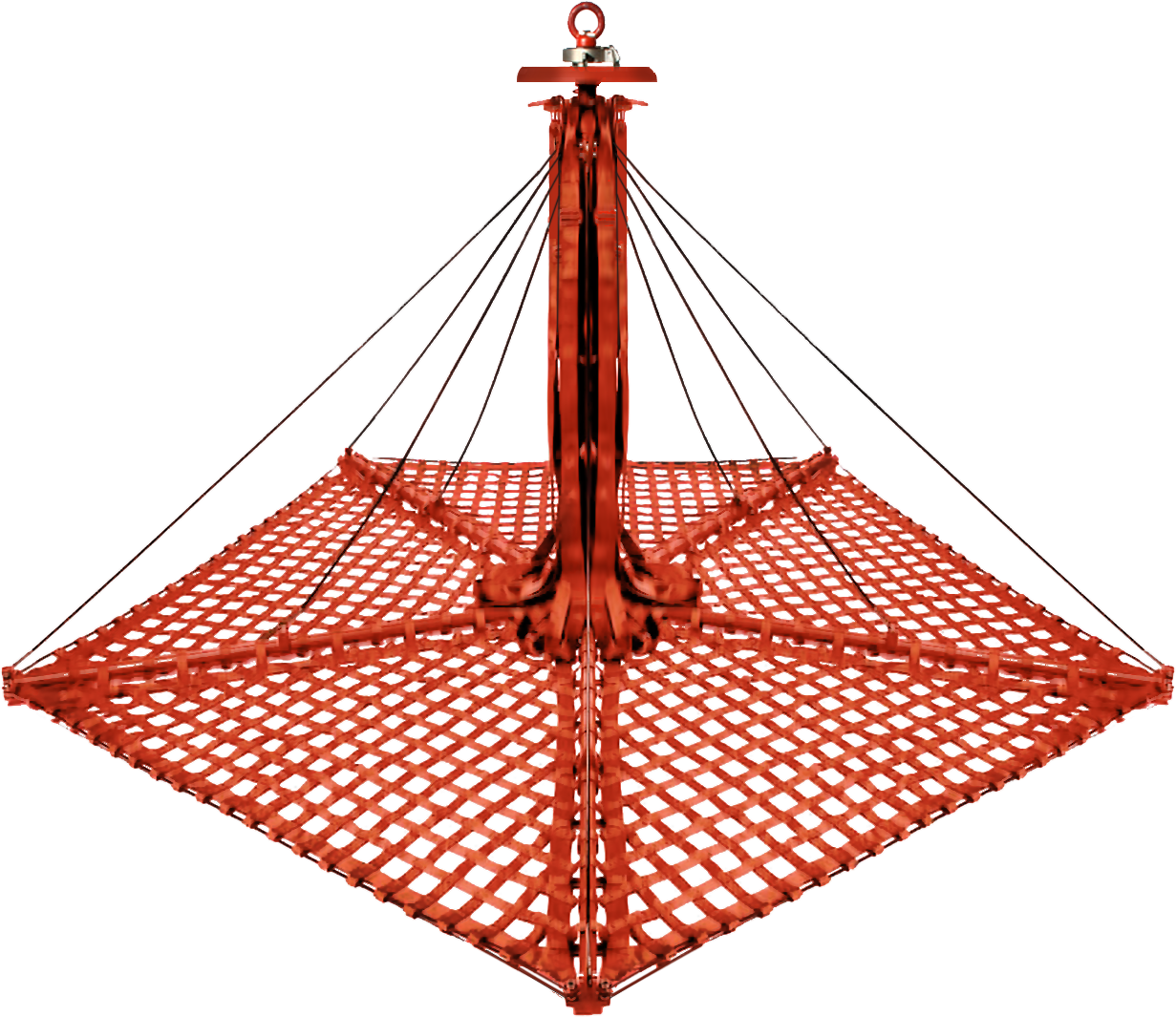 SPECIFICATIONS
---
Safe Working Load: 1 500 Kg

Weight: 53 Kg

Storage and transportation: collapsible

Qualification: compliant with airborne regulations MIL-STD

Approval: designed and approved for various helicopter platforms

Life time: 15 years

Environmental Range: -30°C to +50°C

Sea-water resistant and fireproof